Founder of All Things Fabulous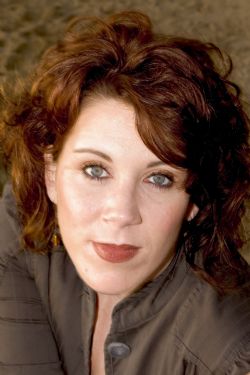 Lesley Lane, President and CEO
Lesley is one of those women who's got "it." You know the type--high energy, charming with a passion for life. The type of woman you just want to hang out with.
Only Fabulous Living evolved from Lesley's own personal motto, "I only do fabulous."
This sassy, stylish and fun-loving business owner certainly is fabulous! Lesley has over 15 years of fashion, beauty, image and small business consulting experience. She has worked with some of the most recognized makeup and fashion companies in the U.S. in addition to beauty industry leaders and business owners.
With a degree as well as work experience in the arts, Lesley brings a highly creative uniquely inspired edge to all she does.
She'll leave you pumped up and ready to bring your fabulousness into the world full force with practical strategies for making it happen, no matter what your circumstances.
Contact Lesley if you have a business or product that needs to make the Fabulous List!
Lesley has Midwest roots with extensive time spent in the Southwest and on the West Coast. She calls Boston, MA home which is where Only Fabulous Living was launched. She is proud parent to her "fur person", Mr. Peabody, the Pug.